February 2, 2022 | Collin Cranor
Chapter 7: Napa Bound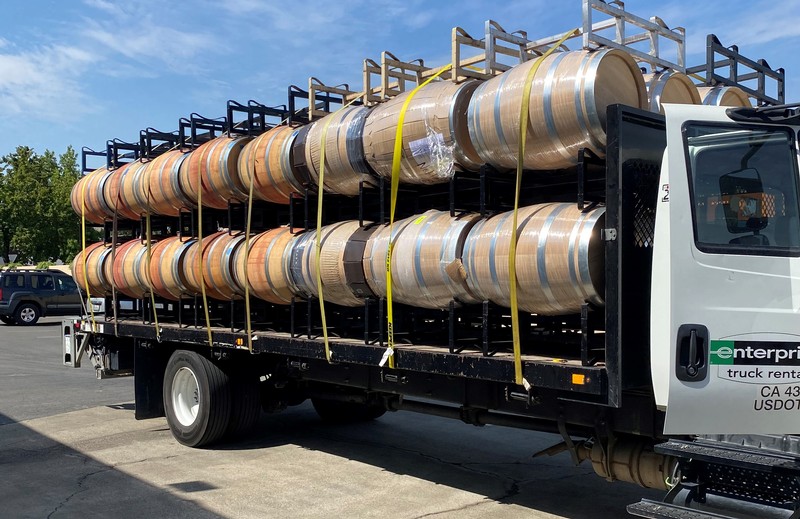 Napa Bound
Our bags were packed, the wheels were in motion. Fires or not - we were in the process and there was no going back. We were Napa bound.
As winemakers, we seem to remember events that take place each year, particularly as it relates to weather and the growing season. Most winemakers I know remember a strange amount of details about each year (myself included). We are reminded of the conditions of the vintage each time we visit any wine, we can immediately correlate flavors, aromatics and textures to the year the wine was produced.
We also remember details about relationships that were formed, and in some cases moving on from others, and other factors that played a role in our winemaking journey for that year. It could be a new discovery, equipment upgrades, new, pivotal knowledge, having a kid, moving, or other major life occurrences that ultimately shape who we are.
2021 had all of that and more for me.
Moving production and launching Grape Culture has been a collaborative endeavor that many have had hands, eyes and hearts on. I am grateful for the communal effort of my team, the support of my family, and the willingness to take a major chance from everyone involved. So far, we are thrilled with what we have accomplished in our short time here, but the things I think I will forever remember are the gritty details about how it went from idea to reality.
We started the year with a signed lease at our new facility and design completed for construction. As soon as the previous tenant was out, we got busy taking our construction as far as we could while waiting for permits from the city. Then the process of moving a winery began.
I think I spent a solid 300 hours on the road driving massive trucks up and down the 680 from Livermore to Napa. Hauling barrels, equipment, furniture, etc. It was a sing along every day, blasting music singing at the top of my lungs. Maybe it was Too Short one day, Tom Petty another, the next day it was Toby Keith. After the summer of 2021, I am adequately prepared to go toe to toe in a Karaoke battle with anyone! I also think I found every pothole from Livermore to Napa, and when you're in oversized trucks you feel those things.
The day the cranes came to move our tanks, press, and other large equipment out of Livermore was when it finally set in. This was real. Oh, and my baby girl was a few weeks away from being born.
July came quickly, and we were way behind the curve in terms of having this place ready to go for harvest. As my wife and I were preparing for Carly to be born, we were also looking for a place to move to Napa to live. This was also quite the process. Most moms-to-be are nesting, getting ready for life at home with a newborn. And most dads are getting ready to take some time off to help out. We didn't stop.
Before I could blink, Carly Rose Cranor was born on July 15. My wife and I moved to our new home August 1. 2 week old baby, harvest breathing down our necks at the winery where we were still looking at a trench with no concrete poured, framed walls with no sheetrock, conduit hung with no wire pulled, and a massive list of things to do to be ready to make wine in this building. The seasons don't wait, and I have never felt the pressure of time squeezing in on both ends like I did in 2021. I will forever be grateful for my wife for dealing with my crazy timelines, especially like she did last year.
Fruit started hitting the pad as we got busy wrapping up construction. I like to say we were like the Death Star in Star Wars that was certainly incomplete esthetically, but fully operational. There were days that we had 10-15 tons of fruit on the deck and a crew of people hanging sheetrock. Our lab was finished mid-way through harvest. Admittedly we were like cavemen early in the vintage, working with less data than we are typically comfortable with. Long days here were followed by going and helping my wife with our newborn.
In October we officially launched Grape Culture. We had an incredible campaign that laid down the foundation to how the brand will develop.
As I am writing this I am actually realizing 2021 is a year that I will remember all of the other things aside from winegrowing related details. After all, they played a bigger role in shaping me and the vintage than anything climatic or weather related. Typically this time of year I can tell you how everything went in every vineyard, yields, etc. But to be honest I think I spent less time in our vineyards in 2021 than I have in any other harvest and the things that usually role off my tongue when talking about a given year are hard for me to put together. Instead I remember more about the work involved, and ultimately a successful harvest here, the fact that my family was here most days, and my son got to help on crush days.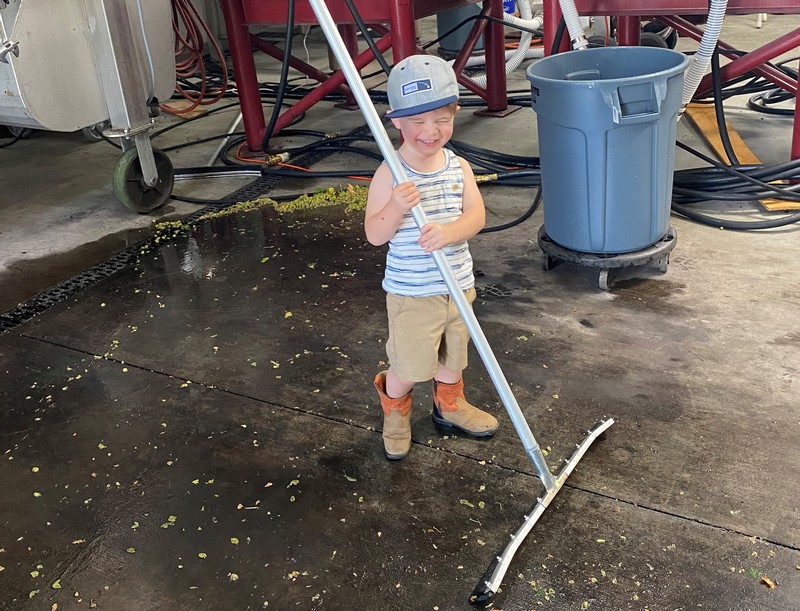 Even with all of the challenges we faced and the fact that we spent more time building and cleaning than we did winegrowing or winemaking, Craig and I feel like we made the best wines of our career in 2021. We bottle our 2021 GC Blanc today, the day this post goes live. And it is a wine that I will always remember. Not because of the growing season, but because of all the things that happened in my life that shaped this year.
New home, new winery, new addition to the family, and the beginning of our new lives here in Napa Valley.