November 3, 2021 | Collin Cranor
Chapter 4: 2019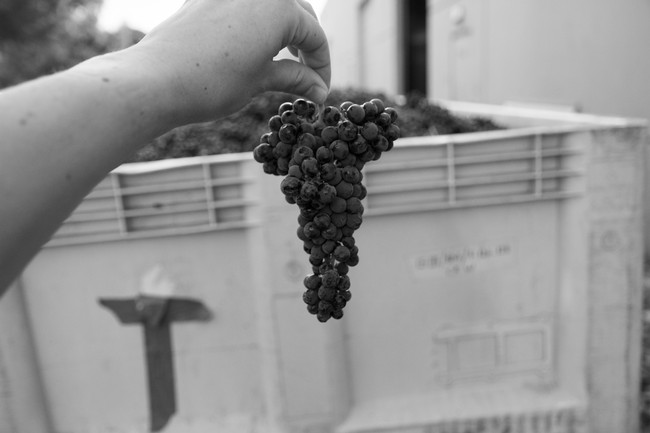 2019 was a strange year. The pressure in Livermore Valley was growing on many fronts. Political battles for downtown development, the bubble beginning to burst on the rising costs of fruit vs. the region's reputation in the market. This is the moment I was worried about years before, and when I tried to express that with my colleagues I was basically dismissed.
My friends Jason Montero and Jeremy Troupe-'Masi and I started a podcast to highlight some of our region's best producers of food, wine, beer, etc. The underlying theme of the show was finding the call to action that we could get the region behind.
In March my son Cole was born. When Cole came into this world my priorities changed. It's different when the kid comes, and the goal became a multi-generational winery. The urgency to get our business where it needed to be became the only concern. That meant I better get busy!
Another strange thing was happening. In Napa Valley the grape market was soft. Like, really soft. Like, amazing vineyards available for the first time in years, some fruit not getting picked because no one would buy it. It was ugly for some growers.
We started asking ourselves, do we continue on this path that is predictably heading towards major economic challenges - or - finally act on that career-long curiosity about what we could do in Napa. There was a window here to explore new options.
We started meeting growers all over Napa Valley and came across a handful of vineyards. Doug Hill from Oak Knoll Farming was a huge help finding us a handful of small picks in Calistoga, St Helena, and Yountville. He really helped us get a look at many different growing conditions.
We made another major partnership in 2019. We started buying grapes from Beckstoffer Vineyard Georges III. This lone purchase meant there were some major changes coming.
In order to make this happen, we had to make some changes to our normal programming at Nottingham Cellars. We backed away in Livermore (with the exception of one grower, more on that later) to make room in our budget for our new Napa projects.
One of our existing growers proposed a challenge. If we took the same approach to ferment the wines from our existing vineyards, which wines will come out on top from a phenolic standpoint? (Phenolics 101)
We were excited. We were producing wine from Livermore Valley's best Cabernet vineyards alongside iconic vineyards in Calistoga, St. Helena, Rutherford, Yountville, and Atlas Peak. West of 29, trailside, hills, flats, mountains. We were going to be learning a lot about Napa Valley and its many soils and other major regional terroir drivers.
It was sort of a Ford vs. Ferrari moment for us.
The podcast was starting to pick up steam, and we were growing as a company and I had the chance to bring Jeremy on to the team at NC. He helped Craig and me during harvest before getting ready to pound the pavement in 2020.
We had a few hiccups that harvest. Craig took a crowbar to the face, I fell off a ladder. The press failed with 5 tons of Sonoma Coast Pinot in it. Funny to look back at it all now.
We made it through, and more importantly made the best wines of our career. We had some results from our Livermore Valley vs Napa. Like we thought would happen, the spread was large when it comes to tannin and color. St Helena and Rutherford produced the most color. Atlas Peak has by far the most tannin, and also very high color. The best Livermore Valley vineyards performed very well, landing slightly above the middle of the pack. Some sights in Calistoga and St Helena were a bit weak, but we were rushing to pick to beat the smoke from the Kincade fire.
We were getting pumped for 2020.